A record breaking color run event  rocked Sorsogon last June 30, 2018 as the Pili Festival culminates its two week-long festivities. An estimate of 20,000 participants joined the run this year, according to Mr. Balasta, the event head organizer said.
"Color Run 2018, is the biggest event we had so far. The City Government of Sorsogon, as per directive of  Mayor Sally. Maam Sally wanted this event as to be a RUN FREE advocating Sorsoganons freedom from mendicancy and poverty." Mr. Balasta said in an interview.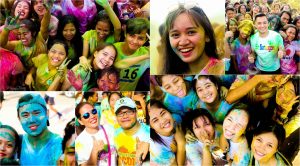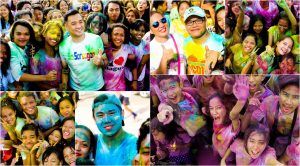 It was evident during the event that people of Sorsogon were united regardless of gender, social and economic status, political affiliations and religious beliefs.
Color Run Sorsogon authored by Mr. Balasta becomes an annual, regular event in Pili Festival since 2014. It was launched in Sorsogon Province in 2013 during the Kasanggayahan Festival, and a year after was transferred to Pili Festival.
Originated in the United States in 2011, Sorsogon created its own version of the Color Run. In the course, other than the color stations,  many exciting activities were introduced. Seven dancing stations, with three foam stations, and two rain stations were placed along the course that drive the runners experience euphoria of happiness.
Every year the number of its participation is increasing, too! It is  attractive to balik-bayans, locals who are staying in other places. Even local and international tourists flocked to the  city during the event, making all hotels almost fully-booked during the event.
The event become one of the most popular mass events in the Bicol region having it as the most anticipated event every year.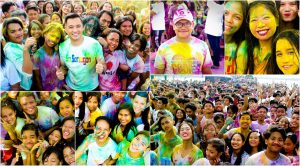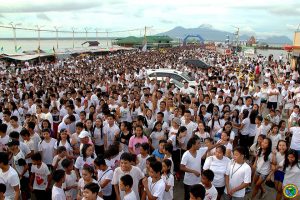 Color Run Sorsogon is heavily participated by most schools in the City of Sorsogon as they were considered as the major stakeholders of the event.